Johnsonville is a town built on sausage, for sausage and by sausage. Everything we do, everything that made us who we are today goes into every sausage we make. It's the way we do things today and the way we've done things since 1945.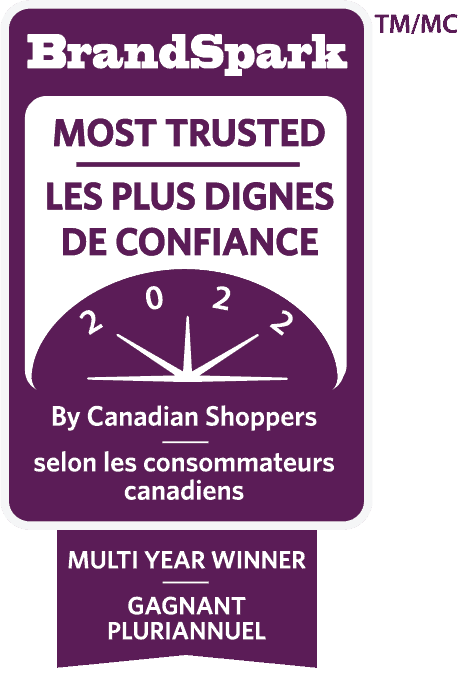 Sausage Hash Grill Packet
Whether eating outdoors in your backyard, on your cottage dock or at the family campsite, this easy breakfast pack is a fun recipe to brighten your morning. Our Johnsonville Smoked Polish Sausages are combined in a foil packet with cabbage, potatoes …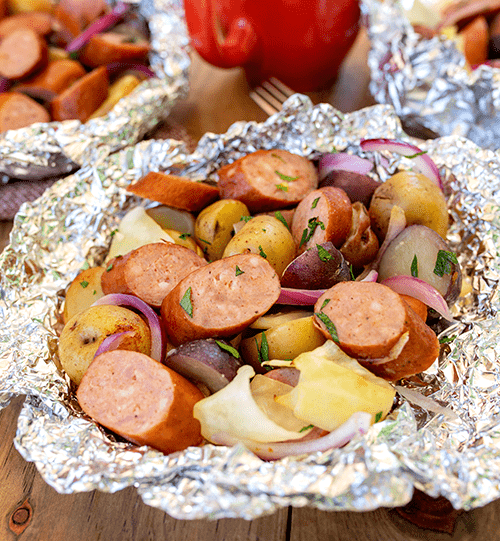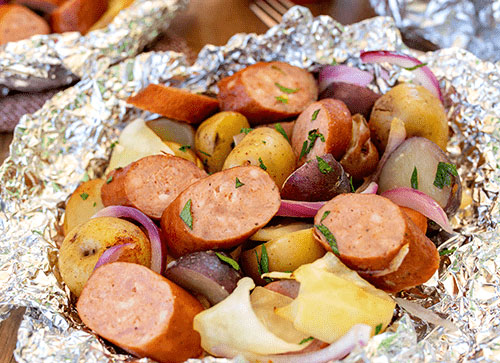 Original Recipe Bratwurst Sausages
Johnsonville became famous for this Bratwurst sausage. It's been made with the same proprietary spice blend from the original family recipe since 1945 and remains famous for its robust flavor best enjoyed right off the barbecue.
Made with only premium cuts of pork
Gluten Free
5 sausages per package
Keep refrigerated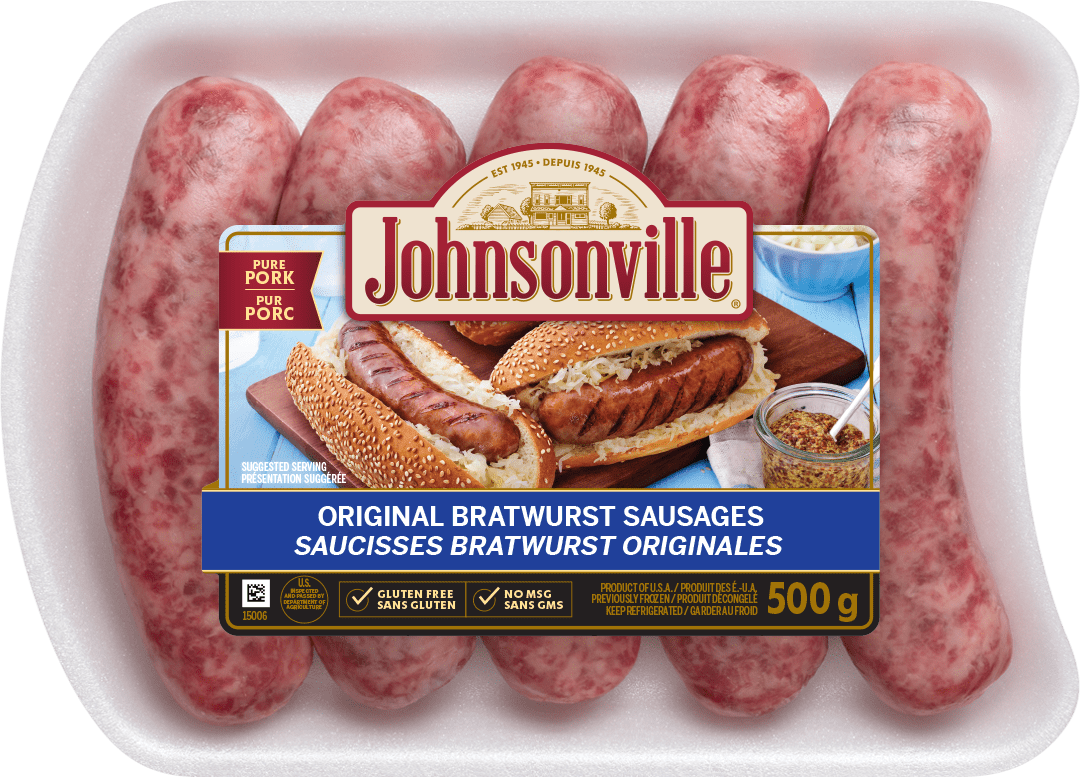 *Voted most trusted Sausage brand by Canadian shoppers based on the 2021 BrandSpark® Canadian Trust Study.