Recipes
Fully-Loaded Grilled Street Sausage
The secret to this recipe is to not be shy with your toppings! This is an easy way to satisfy your craving for a street dog with our Original Recipe Bratwurst Sausages. This ingredient list might just be a starter – load on the ingredients until you run out of room!
Recipe featured on Canada's Biggest Virtual BBQ with Chef Devan Rajkumar. Check out the full video!
Preparation
Prepare sausage according to package instructions and grill bun.
Add sausage to bun and pile on all toppings according to preference.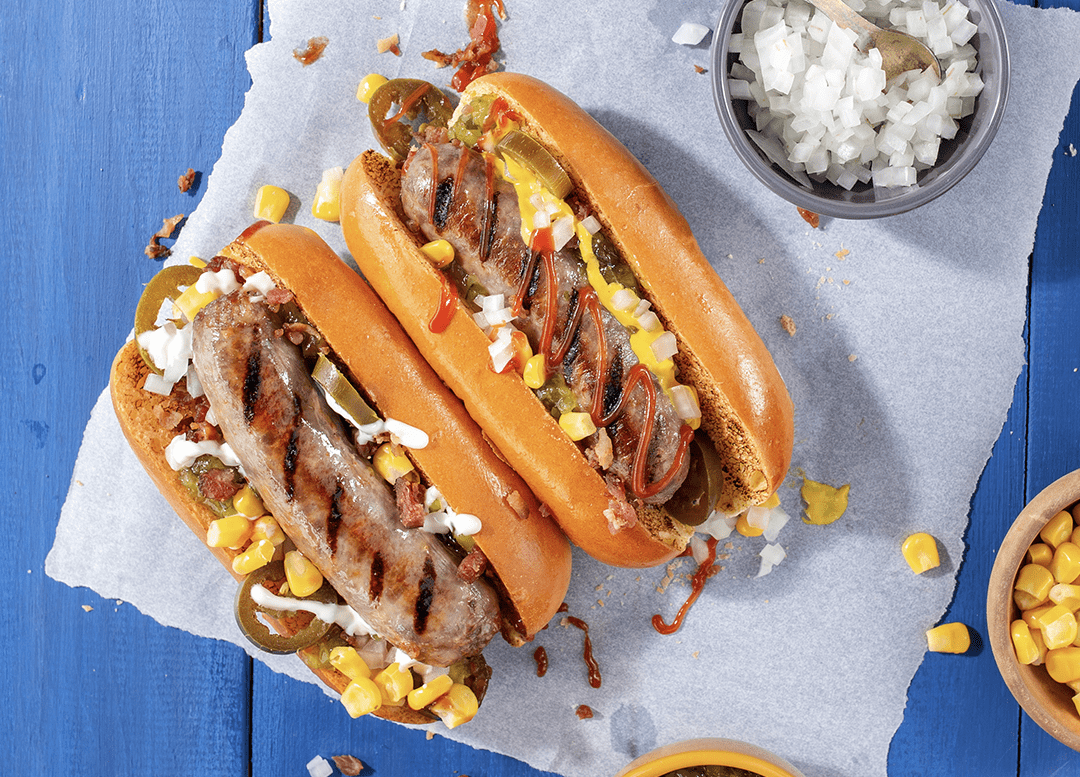 Featured Product: Original Recipe Bratwurst Sausages
Stay Inspired. Join Our Community.