Recipes
Sausage Grilled Cheese
What's better than grilled cheese? Grilled cheese with Johnsonville Hot Italian Sausage on the BBQ. Fontina and mozzarella melted over sausage and charred kale is an easy way to step up your grilled cheese game.
Recipe featured on Canada's Biggest Virtual BBQ with Chef Devan Rajkumar. Check out the full video!
What You Need
slices of bread, buttered
charred kale (or preferred hearty green)

Preparation
Divide cheese onto slices of bread. Top with kale.
Grill sausage according to package. Once cooked, cut in half lengthwise and add to bread slices.
Put sandwiches together and grill on low heat until cheese is melted and bread is golden brown.
Cut into pieces and drizzle with your favorite sauce.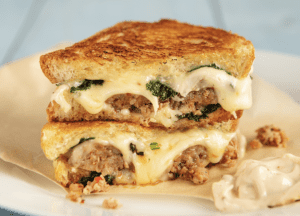 Featured Product: Hot Italian Sausages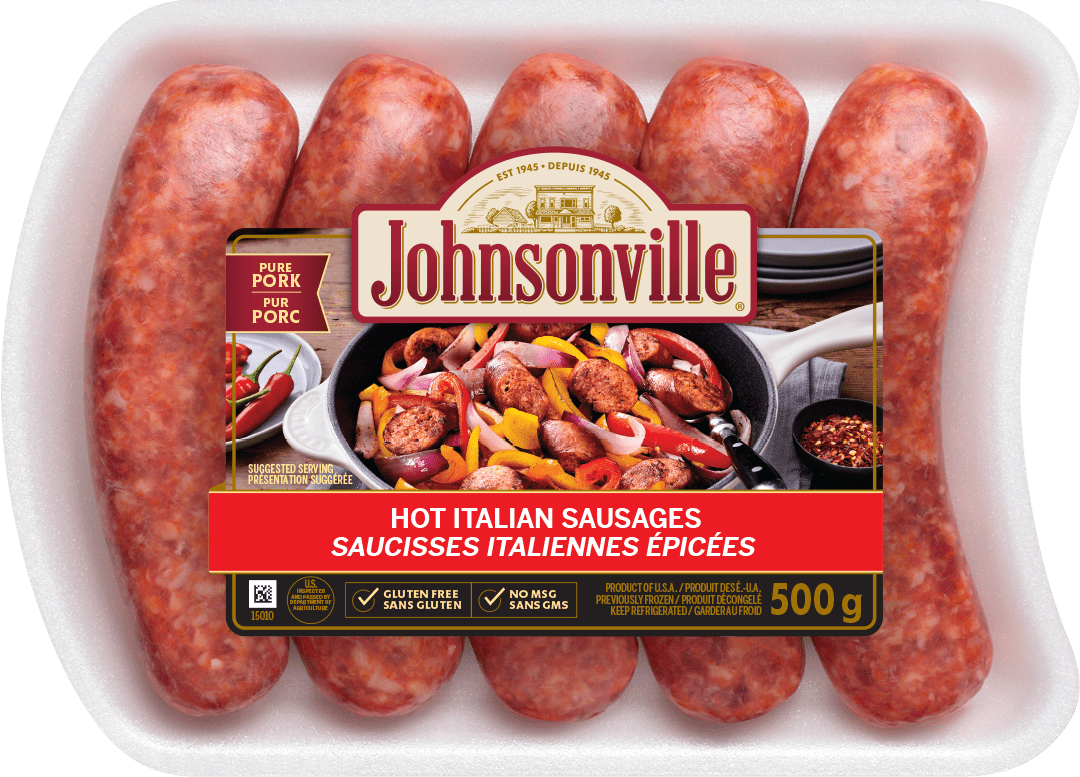 Italian sausage with some kick, thanks to a well-balanced seasoning blend that is enhanced with just the right amount of crushed red pepper.
READ MORE
Stay Inspired. Join Our Community.