Recipes
Crostini with Sausage Ragout and Ricotta Cheese
The recipe for a great party is some good conversation, good music and delicious food. So celebrity chef Mark McEwan has put together a special Johnsonville recipe for your next great get-together. Flavourful small bites, perfect for entertaining.
What You Need
(60 ml) chopped fresh basil, flat leaf parsley
(28oz) chickpeas, drained and rinsed
good quality ricotta cheese
Preparation
Sauté onion and sausage until sausage is cooked through, and remove excess oil from frying pan.
Add garlic, coriander, cinnamon and chili flakes, and sauté for 2 minutes. Add white wine and cook until wine is evaporated. Add remaining ingredients, and simmer for approximately 30 minutes.
Season with salt and pepper.
Meanwhile, slice ciabatta into 1-inch rounds, drizzle with olive oil and a pinch of salt and pepper, and broil until golden brown.
Top each crostini with a spoonful of ricotta and then top with sausage ragout. Enjoy!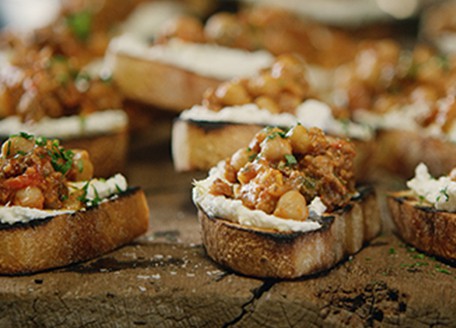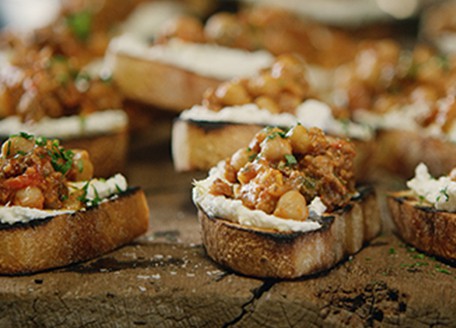 Stay Inspired. Join Our Community.